Our partner organization, Films from the Margin, operates to put on display a showcasing of films "from the margin," often works that are difficult to find, lesser known, and considered hidden gems. From world famous filmmakers' smaller, maybe earlier work to a surprising foreign marvel, Films from the Margin aspires to educate and inform viewers of cinematic treasures otherwise hidden by an immeasurable sea of content, while providing hours of gutsy, unique, unforgettable entertainment. This column will feature recommendations of films otherwise considered to be "from the margin," as well as where one can locate them. For more information on Films from the Margin and how to get involved, drop us a line at filmsfromthemargin.ec@gmail.com.
As Pride Month comes to a close and the world begins to open back up, the staff at Latent Images wanted to highlight some of our favorite works of LGBT+ cinema that celebrate queerness, experimentation, and connection.
Nitrate Kisses (1992, Barbara Hammer, United States)
Barbara Hammer, widely considered to be the pioneer of lesbian cinema, is typically known for her short works. However, experimental documentary Nitrate Kisses stands as her first feature-length film, as well as the longest film made over the span of her career. Widely under-seen due to its lack of digital distribution, Nitrate Kisses aims to illuminate the areas of queer history that have previously been shrouded in darkness. By combining found footage and her bold, intimate filmmaking style, she unearths the lives, narratives, and perspectives buried by time, preserving the ordinary as a form of history now immortalized by the present. Hammer's lesbian identity has always been the guiding influence on her work, shaping her perspective as an artist and a filmmaker. Tuning in to the beauty of sex and intimacy, she transforms so-called "deviance" into active defiance — a sentiment that explains a very memorable scene in Nitrate Kisses that utilizes the Hays Code in a way you've surely never seen before. There is no filmmaker quite like Hammer today, and very few that share her revolutionary approach to narrative: she understood that the only way to achieve true representation was not to appeal to the mainstream, but to set it ablaze, rejecting the violence imposed by erasure, taboo, and tradition. Nitrate Kisses makes out to be both an entertaining and illuminating film, as well as a beautiful, winding narrative of past and present made parallel, proving that the most powerful way to keep history alive is simply to live it in light. —Natalie Michaud
Nitrate Kisses is available for free on UbuWeb, among many of her other works. It is also available for purchase as a DVD via Barbara Hammer's official website.
A Family Finds Entertainment (2004, Ryan Trecartin, United States)
Come into Ryan Trecartin's world. Plot is perhaps the least consequential element of Trecartin's 2004 debut film, A Family Finds Entertainment. The film loosely follows Skippy, who seeks out a new life after being forced out of his home by his parents. But this is no conventional coming-out story. Rather, the film presents a glitter-smeared phantasmagoria beyond any traditional narrative conventions. It's a world defined by MTV reality shows and infomercials lost in the 3AM cable TV ether. A land slathered in hot glue, where Sophie Ellis-Bextor collides with The Cranberries and Daft Punk at warp speed. Nothing is stable here, be it image, sound, character, gender, or sexuality. The mere modulation of pixels provides the key to self actualization. A Family Finds Entertainment presents a glitched-out, datamoshed version of reality, basking in the radiant possibilities afforded by the immaterial. It's a glimmering, chipmunk-pitched fireworks show that takes the potential of digital cinema to it's most euphoric extremes. Don your best face paint and hit play. —Kenneth Cox
A Family Finds Entertainment is available for free on YouTube.
Wild Reeds (1994, Andre Techine, France)
With Wild Reeds, director Andre Techine works magic — he weaves together themes of gay identity in the 60s, political disenfranchisement, and the human toll of the Algerian War into a film that feels simple, elemental, and even effortless. Perhaps this is because, first and foremost, Reeds is about the most natural thing in the world: first love. We follow Francois, a student at a boarding school in the French countryside, as he discovers his sexuality via his desire for fellow student Serge. Francois' journey here is largely internal — societal shame hardly plays a role. Instead, his pursuit is defined by his messy, rapturous excitement. Spending all their time wandering through dense foliage and diving into raging rivers, Francois and his friends have become one with these untamed surroundings, and their spirits burn with the wild summer heat. They throw their bodies at each other, they spar, they succumb to pleasure. Gender and sexuality bends and expands. Love itself is stretched out, abstracted, broadened, until it is less a connection between two people and more a haze that hangs over all the characters. The only thing that's really important is to be here, in this moment, alive: everything else can be forgiven. There are worse things than unreciprocated love. Few are lucky enough to know what we actually want, let alone what we actually desire. To feel at all is a gift. —Matt Pifko
Wild Reeds can be a little tricky to track down as of late, but it can be purchased on DVD, rented through Netflix's DVD service, or found at the Boston Public Library.
Speed Racer (2008, Lana and Lilly Wachowski, United States)
Within a single 20-minute opening sequence, seminal trans filmmakers the Wachowski sisters teach you how to read all of the visual rules and regulations of their 2008 masterpiece, Speed Racer. Right from the opening frame up until the last, the film is a showcase of time dissolving, space stretching, and barrier breaking through formalism, and the world simply wasn't ready for it. Adapted from the 1960's anime series of the same name and tragically released right before Christopher Nolan's The Dark Knight, a time when audiences were gravitating towards darker, more "grounded" comic book movies, Speed Racer defied all of those expectations, leaving audiences of the time perplexed and confounded by it's unabashedly over the top and "cartoonish" nature. The film was both a critical and financial bomb, leaving its theatrical run not with a bang, but a whimper. However, over the years the film has been established as a canonized classic of genre cinema, with more and more people discovering just how foundational this film was for the visual style of comic book films of its future (i.e. Edgar Wright's Scott Pilgrim vs. the World, Peter Ramsey Rodney Rothman, and Bob Persichetti's Spider-Man: Into the Spider-Verse, etc.). But whereas those contain the form, this also uniquely oozes with earnestly heartfelt and powerful content. Like in the Wachowskis' genre and industry defining The Matrix trilogy, Speed Racer is a movie about an oppressing corporation that mistreats the working class, thus sparking a revolution through one's livelihood/religion. But whereas The Matrix explored the inherently trans genre allegory of the body you inhabit not being your own, Speed Racer explores that of the security of selfhood. To quote Lana Wachowski herself, "Every generation experiences aesthetic death, and when you really assault an aesthetic, people freak out." —Justin Landsman
Speed Racer is available to rent or purchase on most major streaming services, including Amazon Prime, Youtube, and Apple TV. It is also available to purchase on Blu-Ray/DVD.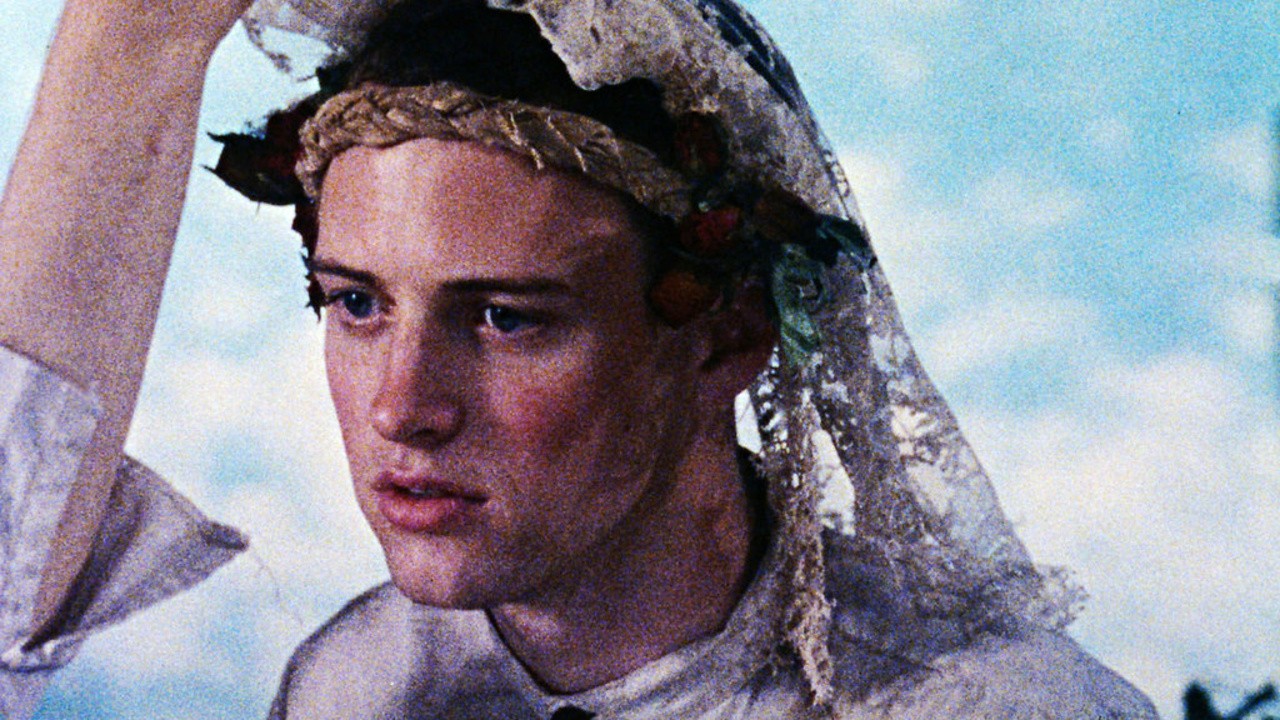 Poison (1991, Todd Haynes, United States)
One of the seminal works stemming from the New Queer Cinema movement, Todd Haynes's Poison is a deft subversion of portrayals of homosexuality and anthology storytelling. The film interweaves three short stories, each partially inspired by the literary works of Jean Genet, titled Homo, Hero, and Horror. Homo follows a prisoner, named John Broom, that becomes attracted to a fellow inmate whom he had seen bullied and humiliated in their youth. Hero is a mock television documentary that investigates a patricide committed by a seven-year-old boy and his miraculous escape from a Long Island home. Shot in the style of a fifties sci-fi B-movie, Horror depicts the tumultuous fall of a scientist who mistakenly inhales an experimental psychotropic, body-altering drug. One of the most debated films of the early nineties, Poison is a bold and transgressive tale told by one of modern cinema's esteemed filmmakers. Released at the height of the AIDS epidemic, the film aptly presents the mental anguish and pain of the marginalized and oppressed. While the short stories are not clearly separated and proportioned throughout, Haynes opts to segment each and connect them through themes of alienation, disease, escape, and mass revulsion. One of the landmark films in American queer cinema, Poison remains a daring tale of queer identity and struggle as well as a powerful experimentation in anthology storytelling. —Julian Hart

Poison can be streamed on The Criterion Channel, Fandor, Kanopy, and MUBI. It can also be rented or purchased on the iTunes store.